There is nothing like a fresh dose of new American citizens to remind you how fortunate you are and how easy it is to take this country for granted.
On our trip to the "I'm Truly Home Now!" You can add the sense of excitement in their voices and the tears of joy in their eyes, but let's allow their own comments to speak for themselves:
Kassegn Befekadu, born deaf in Ethiopia, said, "There are no rights there for people like me. I have so many opportunities here. I can get an education; I can drive and work. I love America."
Narek Bznouni, speaking with the energy of any California teenager, said, "I thank my mother every day, because life is so much better here. I've lived here all my life. Now, I finally feel like I belong."
Roya Dura Mohammad, from Pakistan, confessed, "In Pakistan, after 5 o'clock, you cannot go outside because it is dangerous. In here, 24/7, I go when I want to go. In here, life is, like, way different. Thank you America, for having me here in the United States."
Miguel Zaragoza, came from the Philippines with his mother and now is a tank mechanic in the U.S. Army. He says with pride, "I miss my family in the Philippines, but I don't miss the poverty. It's a pleasure for me to live in such a great place, so, to my fellow citizens, don't take this for granted."
For India immigrant Avtar Singh it was one word that said it all, "Freedom."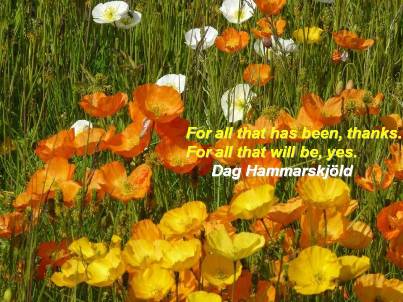 Dag was so right! In writing The Optimism Advantage, I realized that optimists should never forget that bad days are only half of the cards we're dealt; we also are given more than our share of good days. When you face challenging times, is your glass half full or half empty? Have you ever tried admitting that it's both? Everyone's life – including your own — has more than its fair share of both bad and good accidents. And while the bad ones get the press, the blessings have a way of passing by unnoticed and unappreciated. Whether you take time to appreciate them or not, your life has plenty of happy accidents.
For starters, you didn't have to wait and work hard to become citizens. You were born in a country you didn't choose and to a mother you didn't get to pick. But if you were born to parents in a developed country, that's a happy accident that positively impacted your life in more ways than you can count. So if you want to count your blessings today, start with that one!
Join me Thursday, July 22nd, at 11:00 AM on Blog Radio's Gab With Gurus.
Maybe you can add your thoughts on the importance of gratitude. While you are at it, what would you add that you are grateful for as a citizen in this great country?